Our March 2018 production was 'Are you being Served' by Jeremy Lloyd and David Croft and directed by Ian Evans.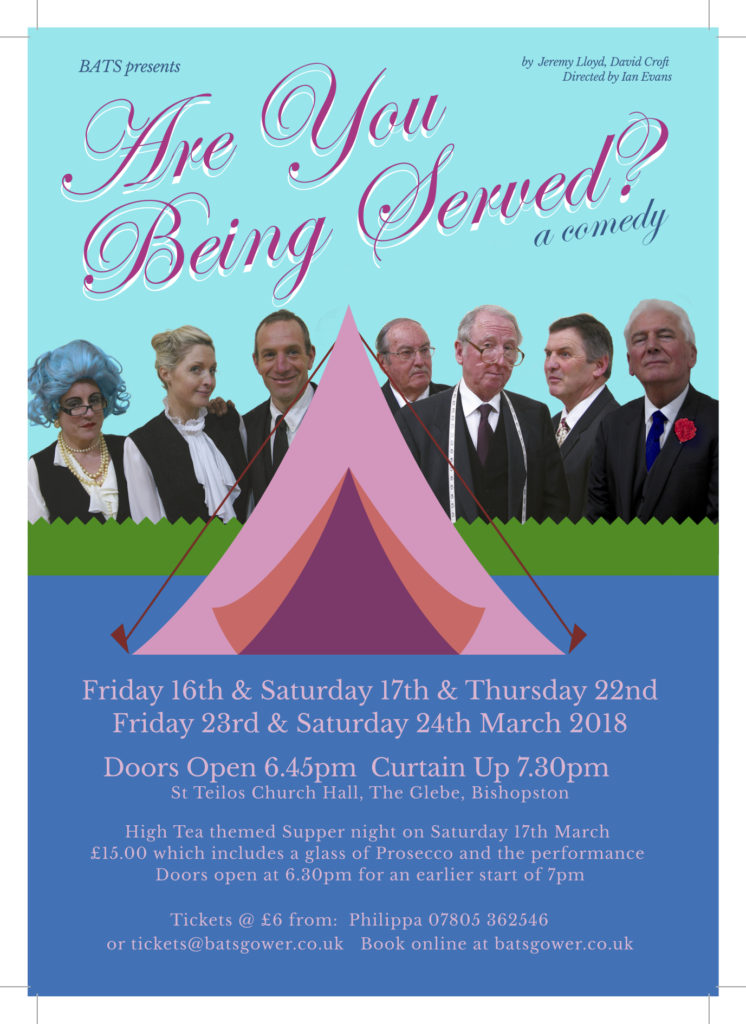 Plenty of laughs from the audience and the cast took place during this hilarious stage version. The BATS cast were the motley crew of the Grace Brothers department store. The store are preparing for a sale of German goods and then they decide to depart for a staff holiday in Spain. Their holiday encounters involved everything from a Spanish crumpet, to randy revolutionaries with everything intact, but their modesty. Lovers of innuendo and British humour really enjoyed this hilarious play, with non-stop double entendres.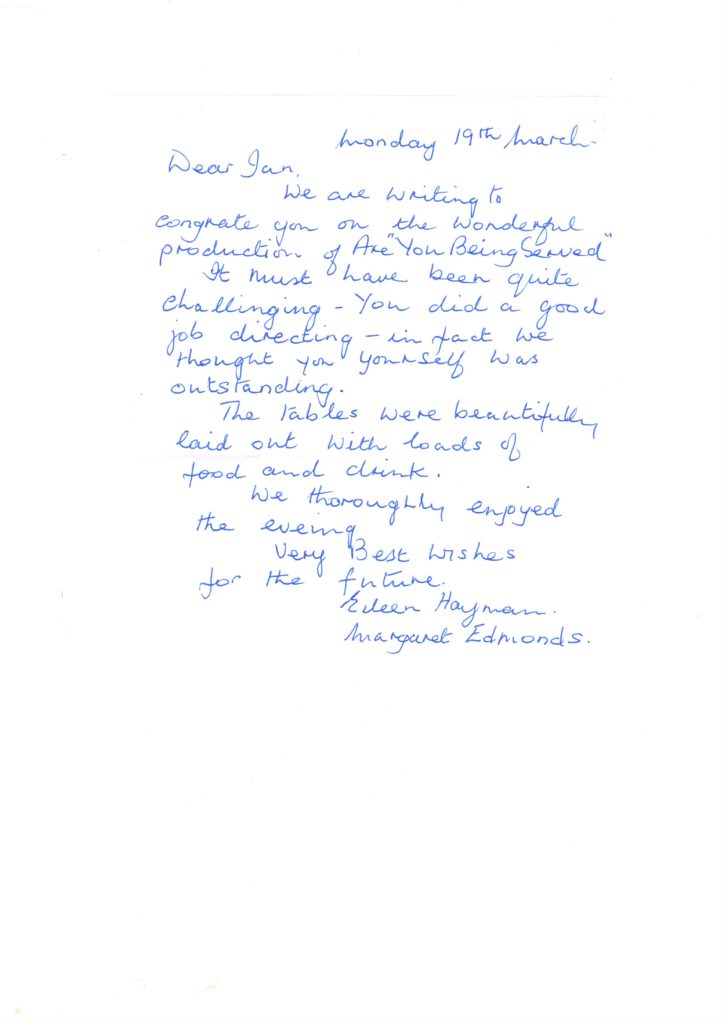 A quick congratulatory message following another triumphant BATS production with all the ingredients of an epic trouser-dropping, knicker-showing, bedroom swapping Whitehall theatre farce. Further credit, it was served from a stage the size of a large kitchen table. The
true spirit theatre is alive & well, credit to all your team.
The performance on Thursday was absolutely brilliant and haven't laughed so much in a long time!
This is just to let you know that we thoroughly enjoyed this play. We were appreciative of all the hard work that had gone into this production. Well done to you all. Looking forward to the next one.